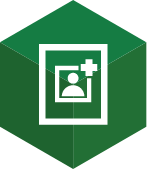 Laboratory Operations Support (RFC111230‐01)

Signature Science, LLC is soliciting statements of capabilities from interested small businesses in supporting laboratory operations in our Austin, TX, headquarters operation.

Laboratory support is required for the following activities:

Industrial gases (e.g., helium, hydrogen, zero‐grade air, etc.)
Forensic DNA analysis supplies (e.g., Applied Biosystem kits, etc.)
Chemicals and solvents
Chemistry laboratory supplies (e.g., glassware, etc.)
PPE (e.g., nitrile gloves, protective eyeware)

Shipping will be F.O.B. Destination to our laboratory facilities in Austin, TX. Vendors should be able to accommodate overnight shipping requirements.

This requirement is ongoing, and all interested small businesses are encouraged to provide information on their capabilities.

Applicable NAICS Codes: 325414; 339113; 339115; 424690; 541711; 541712; 541380

Seeking: Small Disadvantaged Business (SDB), Women Owned Small Business (WOSB), Hubzone Small Business (HUBZSB), Veteran Owned Small Business (VOSB), Historically Black Colleges and Universities and Minority Institutions (HBCU & MI), Other Small Business, Service‐Disabled Veteran‐Owned Small Business(SD‐VOSB)

Please email responses and/or questions regarding this solicitation to sbvendor@signaturescience.com.