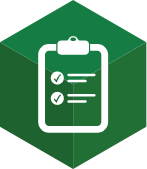 Supplier Code of Conduct
Signature Science's Supplier Code of Conduct expresses the minimum expectations the company has for any vendor wishing to become and remain an approved vendor related to the conduct of business activities. It does not modify or otherwise alter the terms and conditions of any agreements between the company and the vendor, but rather communicates the processes and procedures a vendor should have in place that reflect a commitment to conduct business with Signature Science.  The Supplier Code of Conduct is available for download below.
Representations and Certifications
It is Signature Science policy to comply fully with all provisions of the Federal Acquisition Regulation (FAR). These provisions include FAR Subpart 19.3, "Determination of Small Business Status for Small Business Programs," FAR Subpart 19.13, "Historically Underutilized Business Zone (HUBZone) Program," FAR Subpart 22.8, "Equal Employment Opportunity," and FAR Subpart 25.1, "Buy American Act – Supplies." These regulations require Signature Science to obtain certification by its vendors of certain facts and circumstances on an ongoing basis.
Vendors engaged by Signature Science wishing to remain on the company's approved vendor list are required to complete and keep current a copy of the Representations and Certifications form, which is available from the Contracts & Procurement Group on request. Vendors must respond to any requests for updated forms during performance of work for Signature Science to remain an approved vendor.
Export Controls
Signature Science requires that its vendors certify certain information to ensure compliance with the U.S. Government export laws and regulations including the U.S. International Traffic in Arms Regulations (ITAR), the Export Administration Regulations (EAR), and the asset control and sanctions programs administered by the Treasury Department's Office of Foreign Assets Control. Compliance with export control regulations is required for a vendor to be considered "responsible", and therefore eligible for award of subcontracts on government programs.
In accordance with 22 CFR 122.1(a), any person or company who engages in the United States in the business of either manufacturing or exporting defense articles or furnishing defense services is required to register with the U.S. Department of State's Directorate of Defense Trade Controls, unless exempted by one of the four conditions listed in 22 CFR 122.1(b). Furthermore, all vendors are responsible for the protection of any information or defense articles provided to them by Signature Science to assist in the manufacture of a defense article or provision of a defense service. The release of such information by the vendor to a Foreign Person employee, or its transfer to another Foreign Person, is defined as an export (22 CFR 120.17, 22 CFR 124.13, 15 CFR 734.2(b)(2)(ii), and 15 CFR 774), and subject to the licensing requirements of the ITAR and the EAR, as applicable. All vendors are highly encouraged to review and become familiar with federal export control regulations.