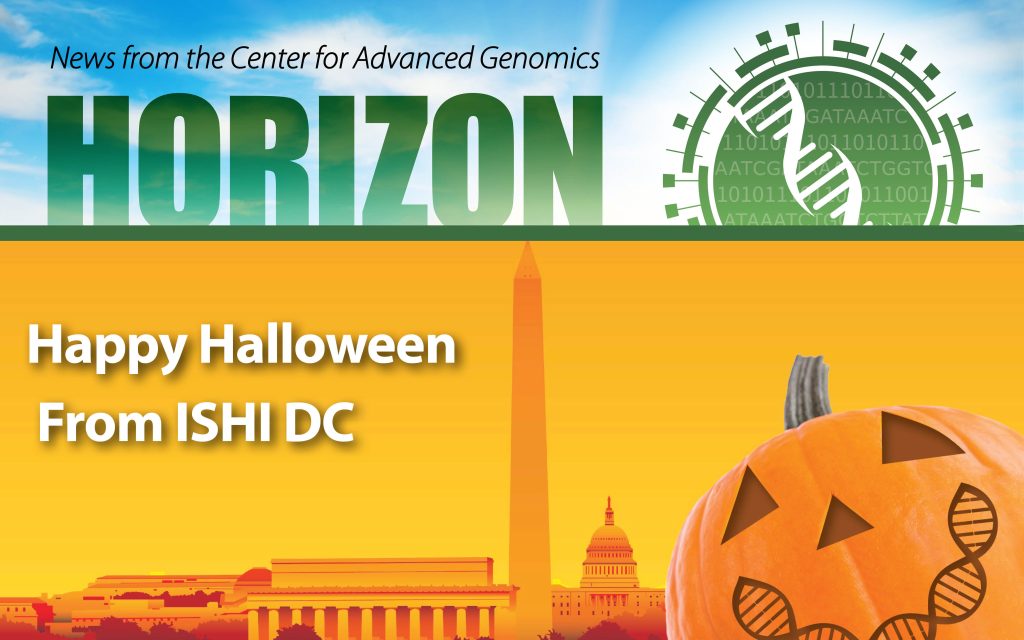 The Center for Advanced Genomics is heading to DC for ISHI 2022, and we are excited to see you all there! Meet our experts, exchange ideas, and learn about the validated novel forensic DNA methods and technologies developed in the CAG.
Arrange a meetup before you go, or plan to stop by booth 301!
The CAG's featured poster presentation:
Relationship Inference with Low-Coverage Whole Genome Sequencing on Forensic Samples
Stephen Turner, Ph.D.
Poster Presentation – #19
Tuesday, Nov. 1 | 3:30-5:30 p.m.
You can read the full paper here.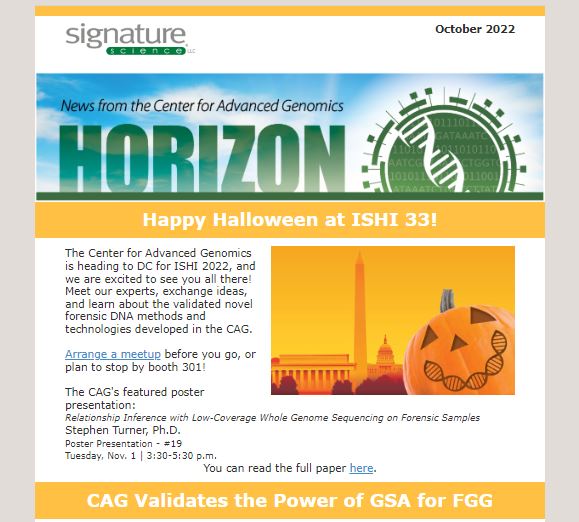 View the full Horizon newsletter and sign up for future updates here.