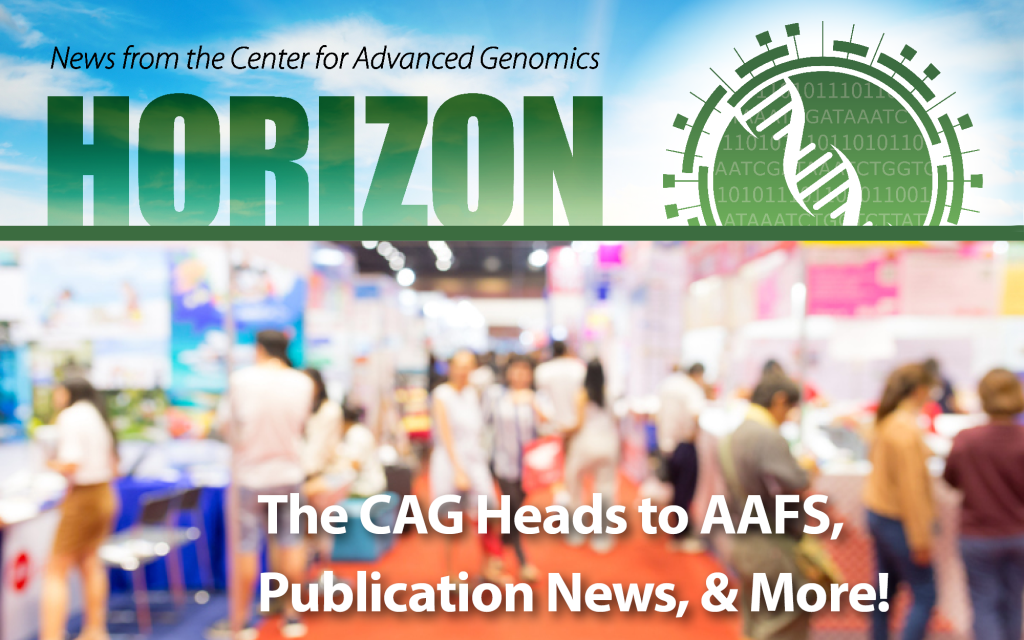 Join the CAG in celebrating with AAFS in Orlando (Feb 13-18)!
Stop by our Booth 401 – our CAG stainless steel pint glass giveaway will help you raise a toast to 75 years of The American Academy of Forensic Sciences!
Fear of Missing Out? Arrange a meetup before you go.
We face challenges in our DNA casework too, and are sharing some of our solutions at AAFS! Attend our presentations: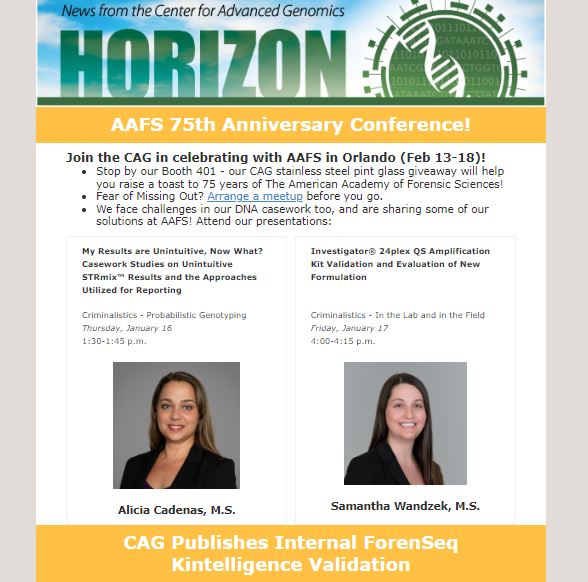 View the full Horizon newsletter and sign up for future updates here.