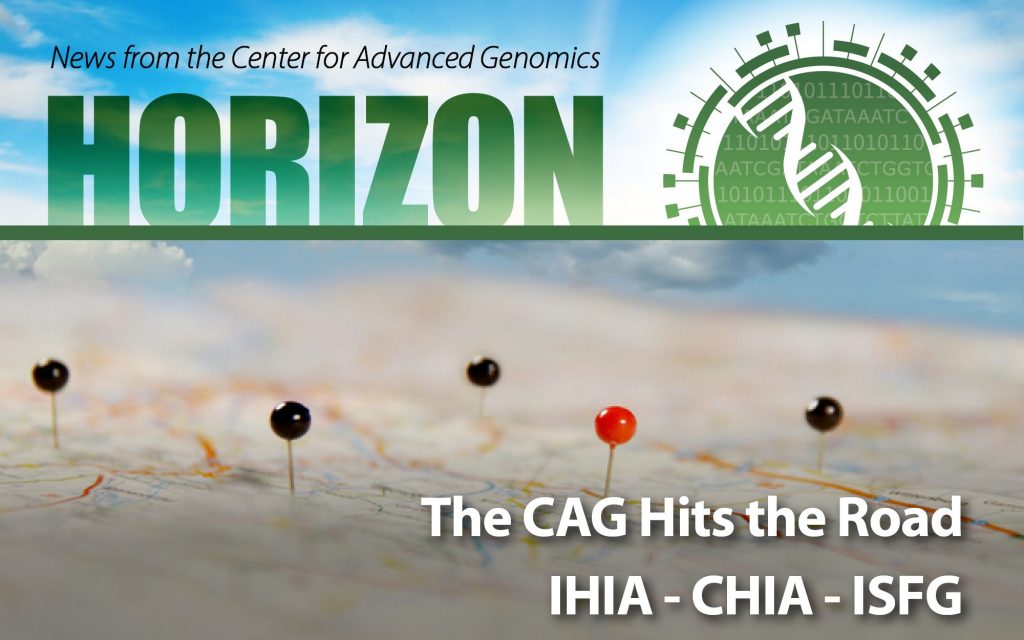 The Center for Advanced Genomics hits the road in August! We're headed to scientific conferences and training symposia across the country. Catch up with us at:
IHIA | New Orleans, LA | August 7-9
CHIA | Las Vegas, NV | August 23-26
ISFG | Washington, DC | August 29- Sept. 2
Can our methods for extracting and analyzing trace and degraded DNA from challenging samples help solve your toughest cases? Let's talk!
Focused on FGG? At ISFG, Stephen Turner, PhD and Michelle Peck, M.F.S will present their latest research in can't-miss poster sessions!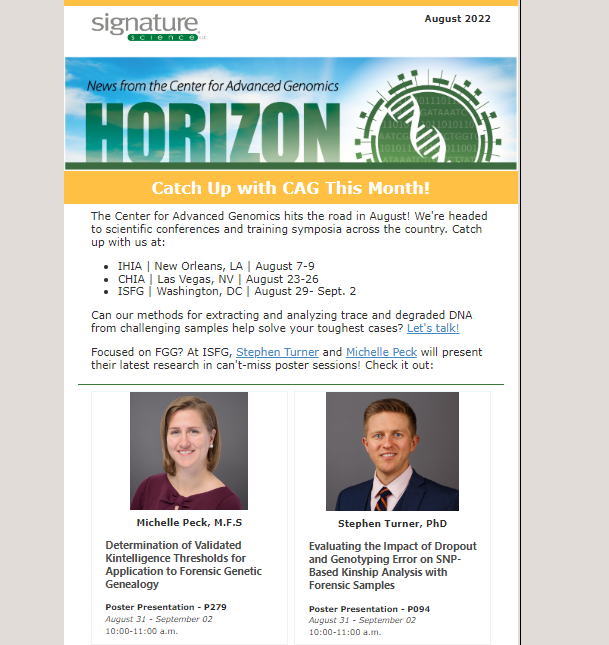 View the full Horizon newsletter and sign up for future updates here.