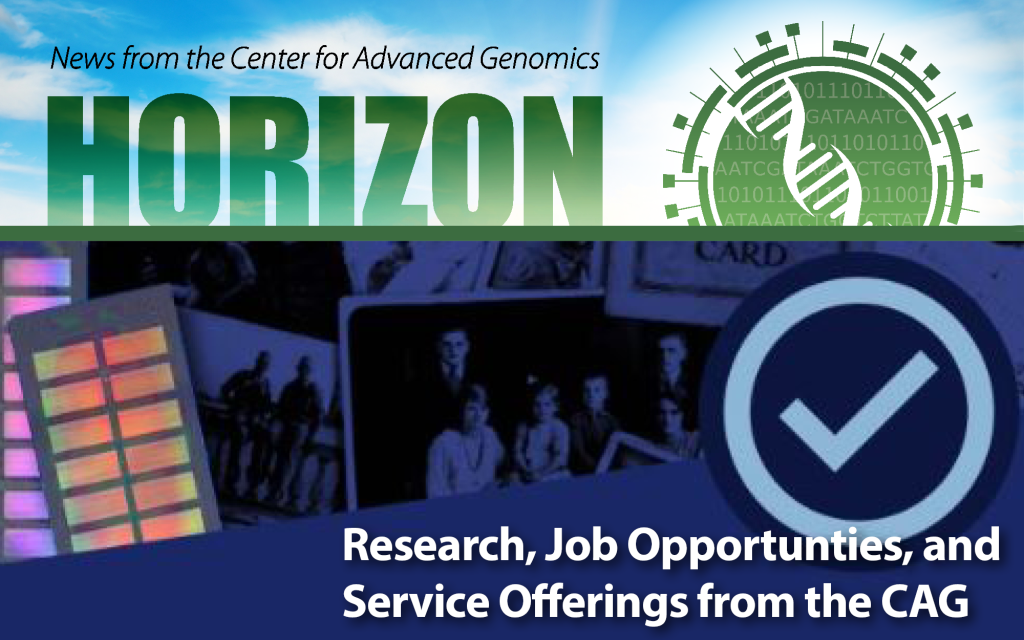 In October CAG staff completed our Developmental Validation of the Illumina® Infinium Assay Using the Global Screening Array (GSA) on the iScan System for use in Forensic Laboratories. The study was performed in accordance with the Scientific Working Group on DNA Analysis Methods Validation Guidelines for DNA Analysis Methods, and was recently published in Forensic Genomics.
This validation effort, conducted in lockstep with our recent validation of the Forenseq® Kintelligence Kit, provides options for our analysts and our clients when looking to process evidence with low or degraded DNA. We are able to accept Casework Submission Forms, perform a case review, and proceed with the best course of action to maximize DNA from our clients' most challenging samples.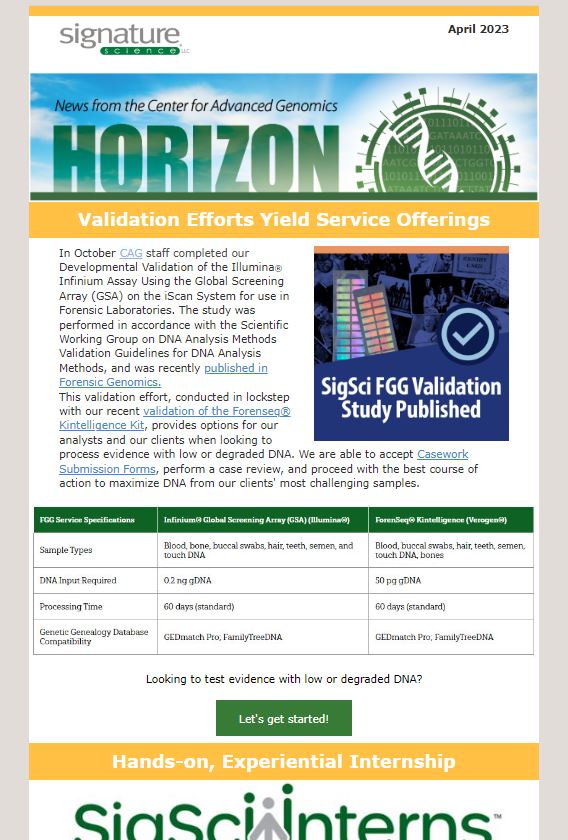 View the full Horizon newsletter and sign up for future updates here.