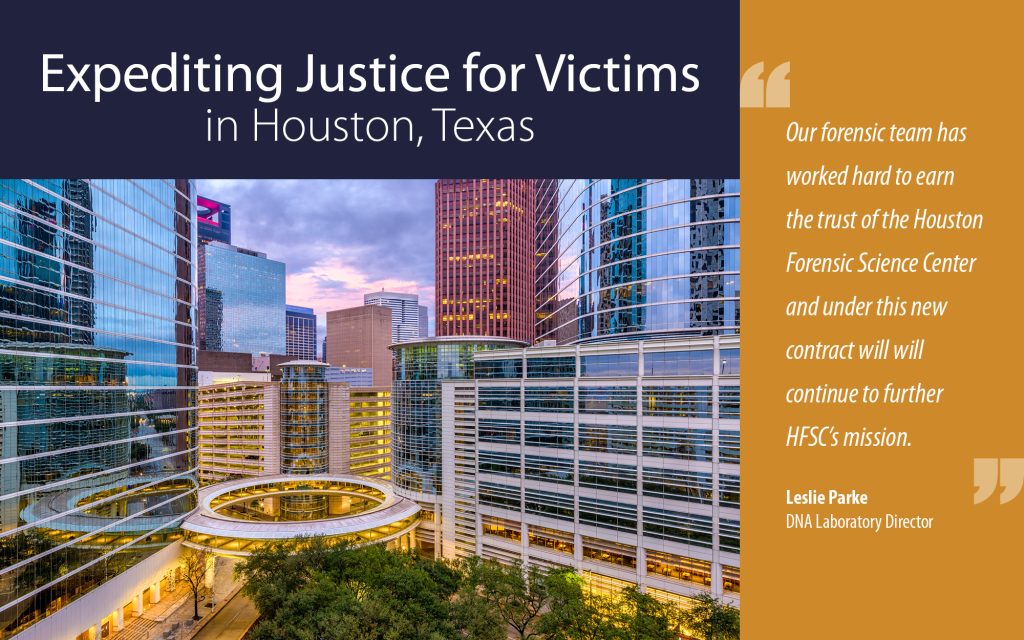 AUSTIN, TEXAS – March 7, 2023 – Signature Science, LLC was awarded an 18-month, $1,108,934 contract from the Houston Forensic Science Center (HFSC) to perform forensic screening and DNA analysis of backlogged biological evidence associated with sexual assault kits (SAKs) and other criminal cases.

"Our forensic team has worked hard to earn the trust of HFSC and under this new contract will continue to further HFSC's mission," said Leslie Parke, Signature Science's Forensic DNA Laboratory Director. "We hope to help law enforcement prosecute criminals and reduce potential future crimes."

Funding for this contract was made possible by the U.S. Department of Justice, Bureau of Justice Assistance's DNA Capacity Enhancement and Backlog Reduction (CEBR) Program.

Work under the contract will be performed at Signature Science's ANAB-accredited forensic DNA casework laboratory in Austin, Texas.
---
About Signature Science LLC:
A subsidiary of the Southwest Research Institute, Signature Science LLC is a scientific and technical consulting firm providing multidisciplinary applied research, technology design and development, and scientific, technical, and operational services to government and industry.