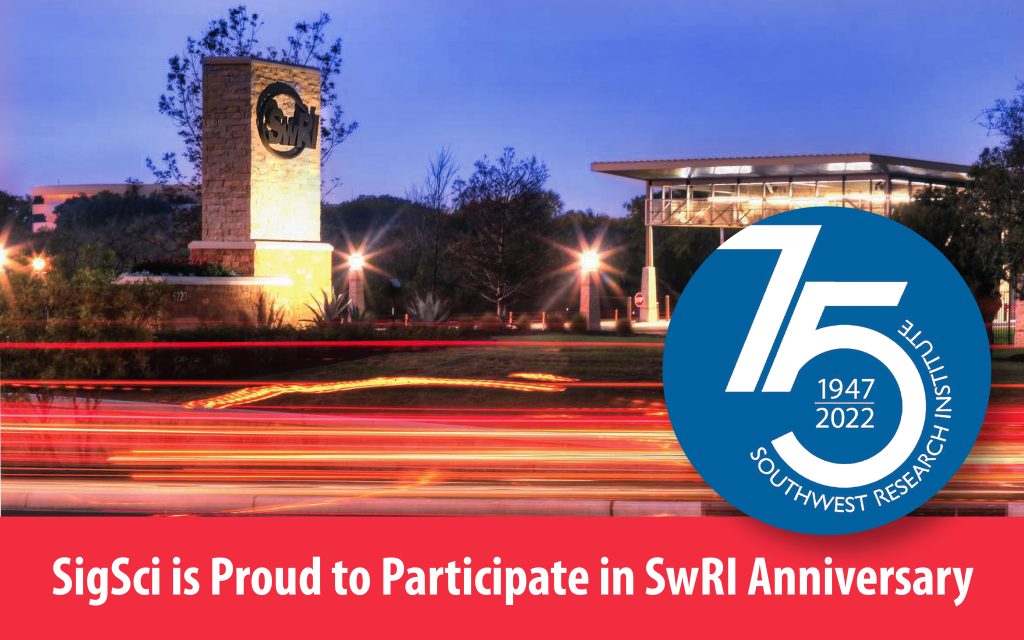 February 28, 2023  • Southwest Research Institute (SwRI), together with Advisory Trustees, Board of Directors and special guests, held its 75th Annual Meeting at SwRI's headquarters in San Antonio. The Institute's press release covering the event was picked up by businesswire.com. Among the festivities and presentations detailed, the release mentions the technical presentation on RNA viral threats delivered by Signature Science Molecular Biologist Dr. Anthony Kappell.
From the article:
"'Last year marked the Institute's 75th anniversary, and the Institute continues to be a strong and vibrant organization,' said SwRI President and CEO Adam L. Hamilton, P.E. 'While there may be challenges in 2023, SwRI's staff have demonstrated the ability to navigate through difficult times and continue to solve some of humankind's most difficult technical challenges, from Deep Sea to Deep Space™ and practically everywhere in between.'"
"SwRI staff gave presentations highlighting innovations in space science, pumped thermal energy storage, industrial cybersecurity, and greenhouse gas reduction. A staff member from the Institute's wholly owned subsidiary, Signature Science LLC, discussed ribonucleic acid (RNA) viral threats."
Read the article here. Read SwRI's full press release here.
Signature Science is a wholly owned subsidiary of Southwest Research Institute.