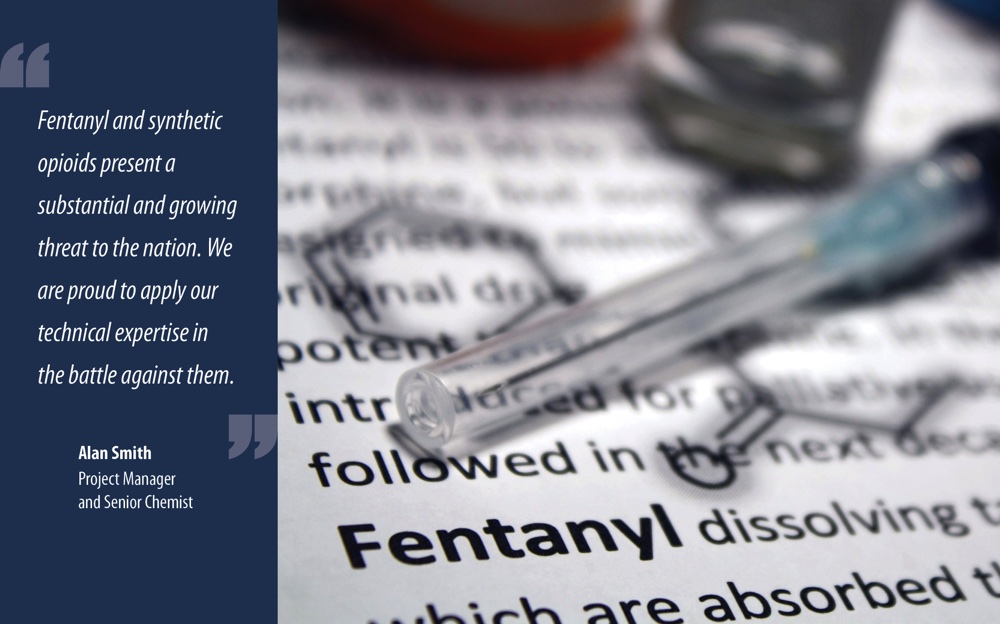 AUSTIN, TEXAS – May 25, 2021 – The U.S. Navy has awarded a one-year, $292,814.70 contract to Signature Science for the development of a self-contained, single-use lateral flow immunoassay (LFA) system for the detection of synthetic opioids, such as fentanyl.
First responders currently use procedures to detect synthetic opioids that include the use of external laboratory equipment and buffers, and require the handling of the opioid itself, increasing risk of exposure. Signature Science's single-unit, self-contained LFA design will enable greater ease of use for first responders wearing personal protective equipment (PPE) and working in tight spaces. The LFA promises faster results in time-critical operational environments, safer testing with minimized sample handling, and more dependable results by decreasing the risk of cross-contamination.
"We are glad to have the opportunity to support the first responder community through the execution of this contract," said Alan Smith, Project Manager and Senior Chemist at Signature Science. "Fentanyl and synthetic opioids present a substantial and growing threat to the nation, and we are proud to apply our technical expertise in the battle against them."
Work under the contract will be performed at Signature Science's facilities in Austin, TX.
---
About Signature Science, LLC: A subsidiary of the Southwest Research Institute, Signature Science, LLC is a scientific and technical consulting firm providing multi-disciplinary applied research, technology design and development, and scientific, technical and operational services to government and industry.