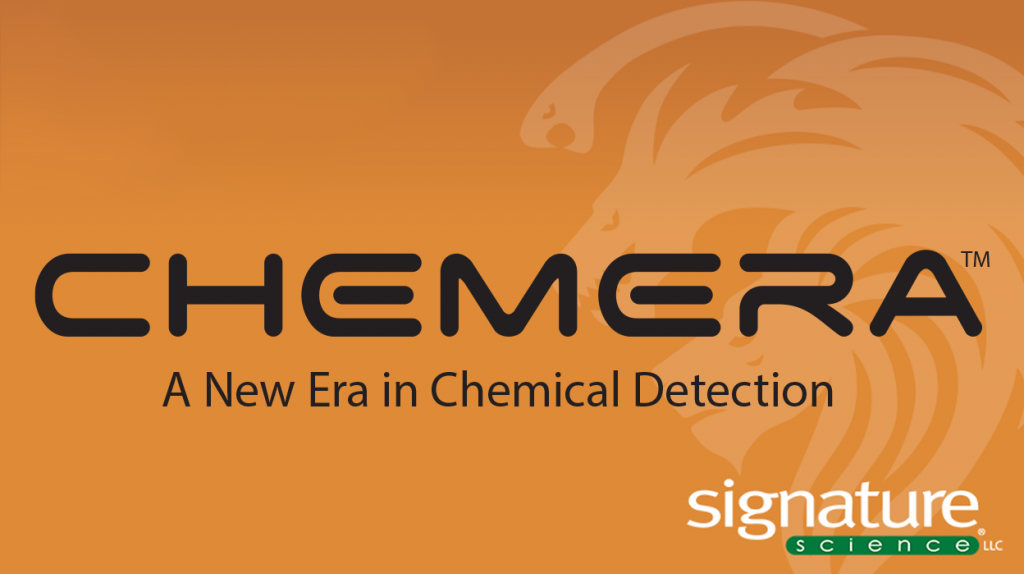 CHEMERA from Signature Science delivers unmatched sensitivity, selectivity, and speed using Rapiscan's compact, field portable Quadrupole Ion Trap Time-of-Flight mass spectrometer (Qit-ToF MS) technology coupled with novel machine learning based algorithms.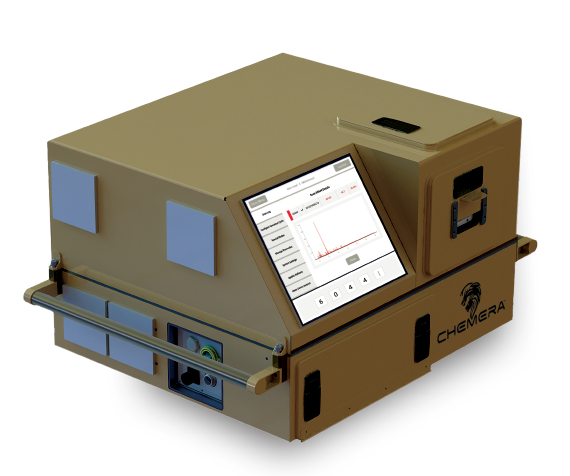 Extensive testing shows that:
CHEMERA achieves ultra-low detection and high-confidence identification — even for "dirty" or chemically complex samples.
CHEMERA can analyze solid, liquid, or vapor samples in rapid succession — just 90 seconds per sample.
CHEMERA returns clear "detect/no detect" results and displays detailed spectra information when needed.
CHEMERA eliminates the need for costly, logistically burdensome carrier gasses and columns and is the ideal technology to achieve laboratory-grade field confirmation, enabling real-time decision making when and where it matters.
CHEMERA Eliminates Capability Gaps in Chemical Detection
Ruggedized to survive the field environment (humidity, salt, dust, sand, and water) without impacting detection performance.
Designed to minimize complexity and maintenance burden (no tools required) for the user and reduce sustainment costs.
Capable of high sensitivity with low false alarm rates, high sample throughput, and unparalleled resolution and accuracy that enables expanded threat coverage.
CHEMERA: Field-Portable, Multi-Modal, and Based on Advanced Algorithms
Field-portable QiT-ToF MS with low-logistics atmospheric pressure photoionization (APPI) front-end.
Multi-modal sampling capability for solids, liquids and vapors; including a hand-held vapor collector with low-cost sampling media. Operable in all PPE levels. Single format sample media reduces training burden.
Robust advanced algorithms, existing spectral datasets and DOE-informed testing strategies.
| | |
| --- | --- |
| Dimensions | 31" x 24" x 17" |
| Weight | 40 kg |
| Power | Fixed or Hot Swappable Batteries |
| Probability of Identification | 95% |
| Limit of Detection | 100 Picograms |
| Time to Result | 90 Seconds |
| Operational Availability | 97% |
| Sample Cost | $1.50 per Sample |
| Chemical Libraries | Chemical Warfare Agents, Non-Traditional Agents, Explosives, Narcotics, Pharmaceuticals |
CONTACT: Danielle Dickinson, Director, System Design & Integration