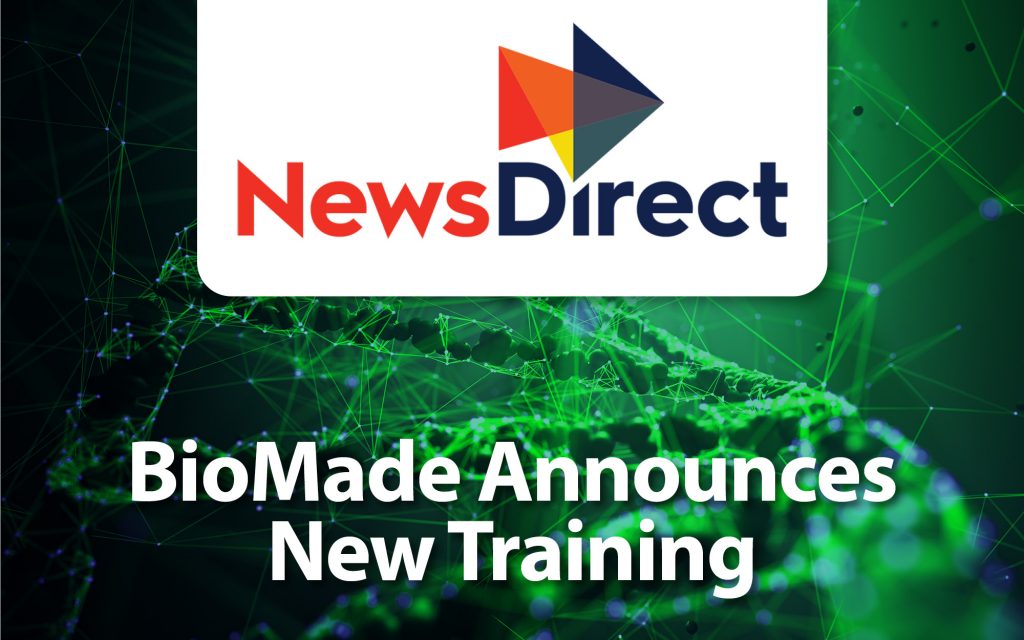 September 19, 2022 • At the White House Summit on the National Biotechnology and Biomanufacturing Initiative on September 14th, BioMADE™ announced the selection of a Signature Science-led team to develop a biosecurity Sequence Screening Training Course for Bioengineers, as part of a larger suite of nine projects targeted to address biosecurity issues.
From the release:
"At the White House today, BioMADE announced a suite of nine projects that will collectively help secure America's future through bioindustrial manufacturing innovation, education, and collaboration. Consistent with the goals of the newly signed Executive Order on Advancing Biotechnology and Biomanufacturing Innovation for a Sustainable, Safe, and Secure American Bioeconomy, the projects will lead to the creation new biomanufactured products, develop best practices, assist with vaccine component production, and grow the bioindustrial manufacturing workforce.
'The projects announced today will elevate the commercial readiness of bio-products, optimize chemicals for bio-derived foams and adhesives, and develop state-of-the-art methodology for fermenter design that will accelerate technology commercialization across the bioindustrial manufacturing industry,' said Dr. Douglas Friedman, BioMADE CEO. 'They will also help build a skilled workforce to fill new jobs created in the growing domestic bioeconomy by establishing biotechnology-focused summer camps for underserved communities, creating a training course for biosecurity in bioengineering, and launching high school bioengineers in rural and inner-city high schools on paths to college and careers.'"
Read the full release on NewsDirect and on BioMADE's website.