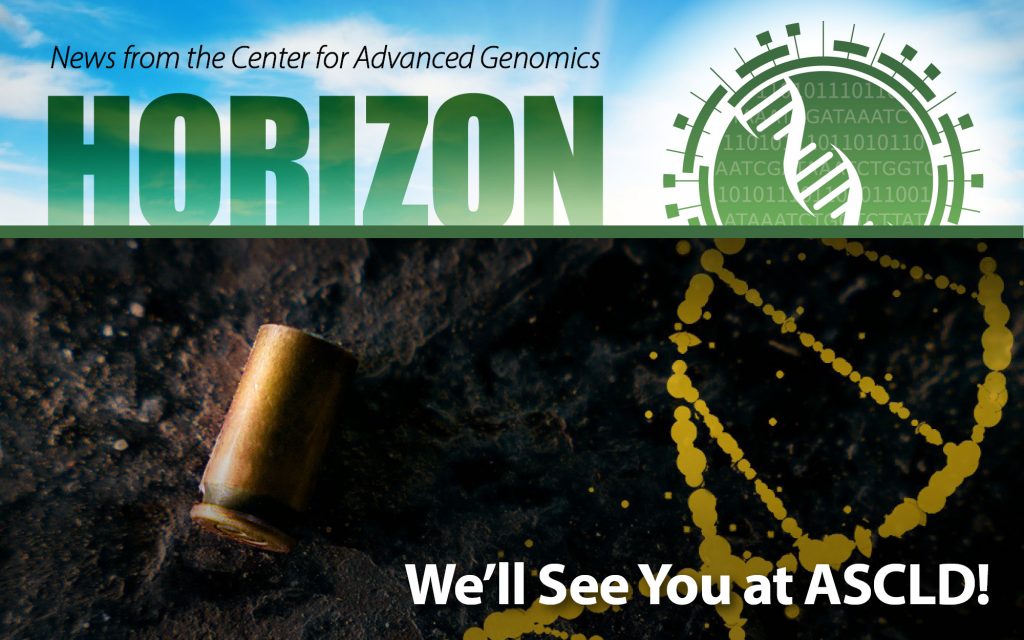 CAG Heads to Reno
Leaders from our ANAB-Accredited Forensic DNA Laboratory are presenting and exhibiting at the American Society of Crime Laboratory Directors (ASCLD) Annual Symposium next week! Their respective experiences working for a forensic laboratory in the midst of a global pandemic, and leading a laboratory-wide LIMS transition from homemade to commercial, inform these exciting presentations.
Alicia Cadenas M.F.S will be giving an oral presentation titled The Post-Pandemic Laboratory: Balancing the Rise of the Remote Workplace
Leslie Parke, PMP, QCA will be giving an oral presentation titled Migrating to a New LIMS: Making the Transition from Homemade to Commercial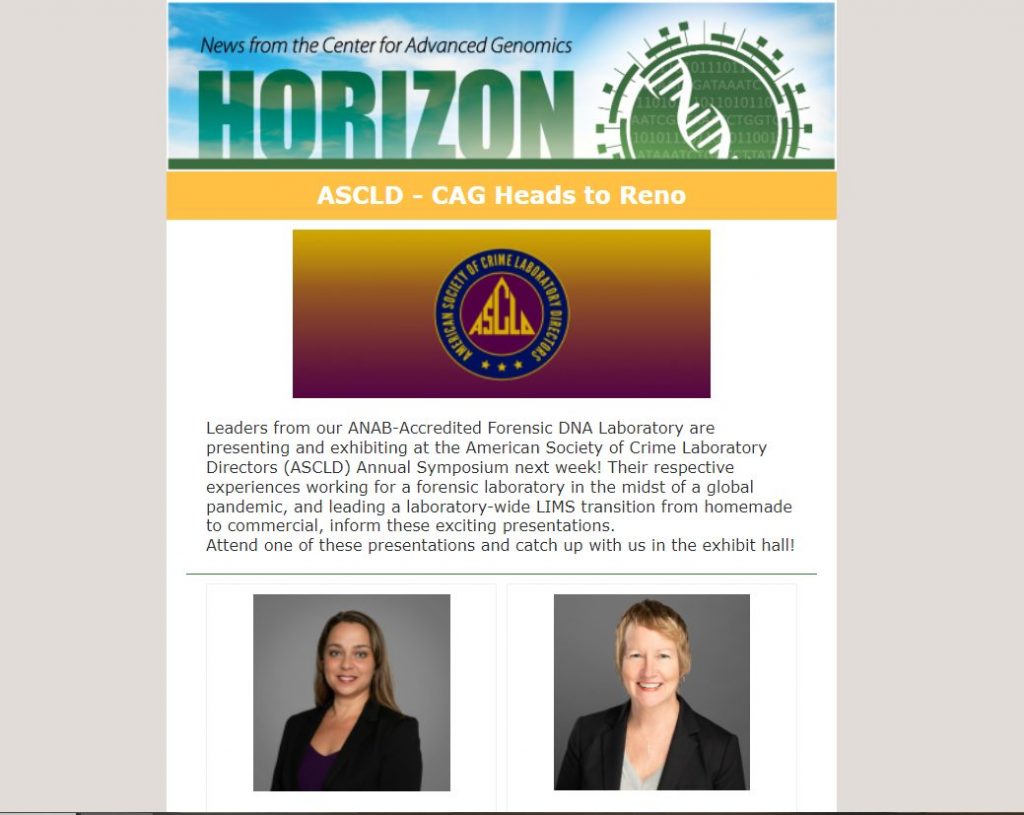 View the full Horizon newsletter and sign up for future updates here.