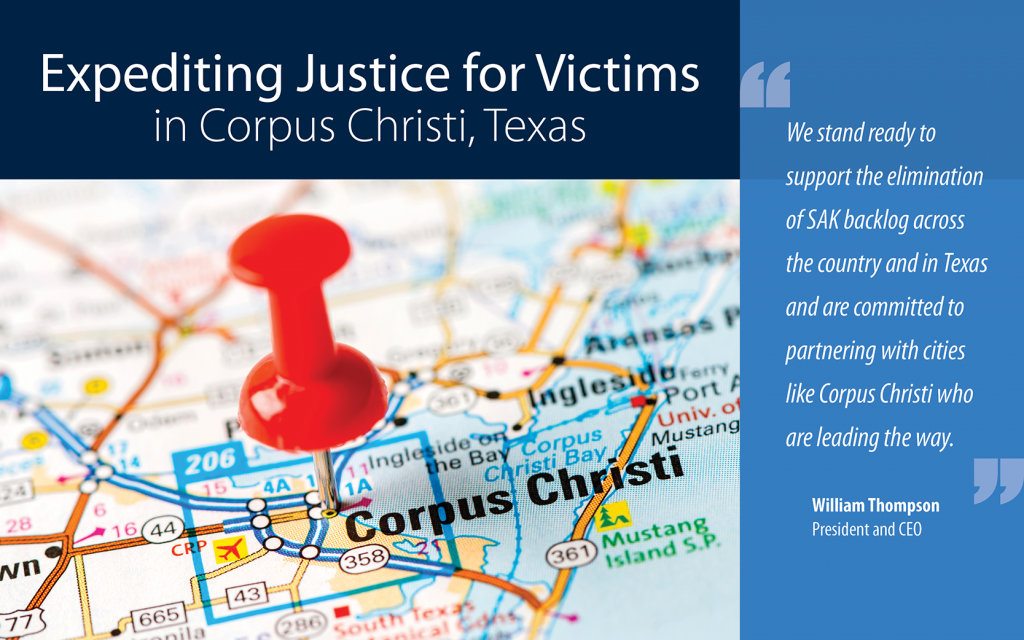 AUSTIN, TEXAS – September 15, 2020 – Signature Science, LLC has received a one-year contract from the City of Corpus Christi for forensic casework analysis services. Under the contract, Signature Science will perform forensic analysis of biological evidence for cases of the City of Corpus Christi including forensic serology, screening, and DNA analysis.
The city of Corpus Christi voted in April to fund the testing of sexual assault kits (SAKs). Signature Science's testing of these kits supports the City's goal of processing of rape kits and other evidence within 90 days. With this commitment to transparent and prompt SAK testing, Corpus Christi aims to encourage more victims to report their assaults. Signature Science's forensic DNA analysts will work to support this goal through May 2021.
"We stand ready to support the elimination of SAK backlog across the country and in Texas and are committed to partnering with cities like Corpus Christi who are leading the way," said William Thompson, Signature Science President & CEO.
Work under the contract will be performed at Signature Science's facilities in Austin, TX.
---
About Signature Science, LLC: A subsidiary of the Southwest Research Institute, Signature Science, LLC is a scientific and technical consulting firm providing multi-disciplinary applied research, technology design and development, and scientific, technical and operational services to government and industry.