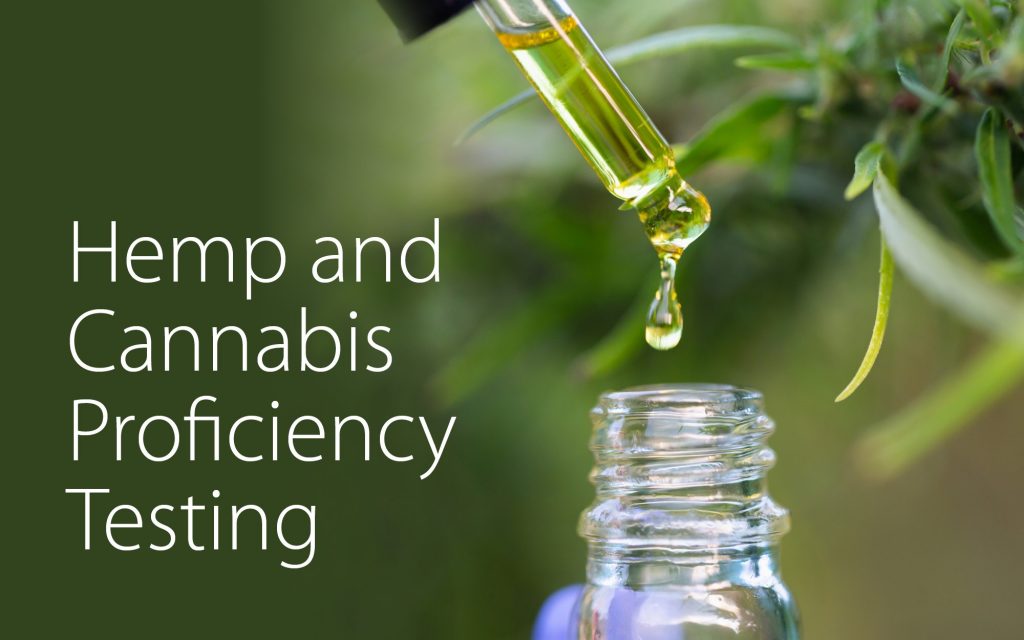 AUSTIN, TEXAS – May 10, 2022 – AOAC INTERNATIONAL and Signature Science, LLC have entered into a 3-year Memorandum of Understanding, under which Signature Science, LLC will produce hemp and cannabis proficiency test samples for AOAC's Cannabis Proficiency Testing Program. This mutually exclusive partnership was formed with the objective of helping hemp and cannabis testing laboratories achieve the highest levels of product safety, testing quality, and regulatory compliance through a quality proficiency testing program using relevant matrices.
Through an internal research and development effort, Signature Science's Quality Assurance Chemistry group developed and validated sample preparation, extraction, and analytical testing methods for quantification of cannabinoid potency, terpene profile, and pesticide residues in the hemp and cannabis flower matrix. These methods will be used to create and distribute industry-representative and ISO 17043-compliant samples to testing laboratories throughout the United States.
"We are excited to embark on this partnership with AOAC," said Danielle Lenoir, quality assurance chemist and project manager. "AOAC INTERNATIONAL is a leader in the field of food and environmental safety, and we look forward to contributing our core quality assurance capabilities to the joint venture into a new and rapidly growing industry."
AOAC's PT programs help labs compete in the global marketplace by demonstrating that they meet the highest international standards for accuracy, reliability, and compliance, thereby ensuring the safety and integrity of cannabis- and hemp-based products. Signature Science will partner with AOAC to provide test samples through 2025.
Work under the contract will be performed at Signature Science's headquarters in Austin, Texas under their ISO 17043-accredited PT Program.
---
About Signature Science, LLC:
Signature Science, LLC, based in Austin, Texas, is a scientific and technical consulting firm providing multi-disciplinary applied research, technology design and development, and scientific, technical, and operational services to government and industry.

About AOAC INTERNATIONAL:
AOAC INTERNATIONAL is a 501 (c)(3), independent, third party, not-for-profit association and voluntary consensus standards developing organization. AOAC INTERNATIONAL ensures the safety and integrity of foods and other products that impact public health by convening government, industry and academia to develop and validate standards, methods and technologies.  For more information, visit www.aoac.org.