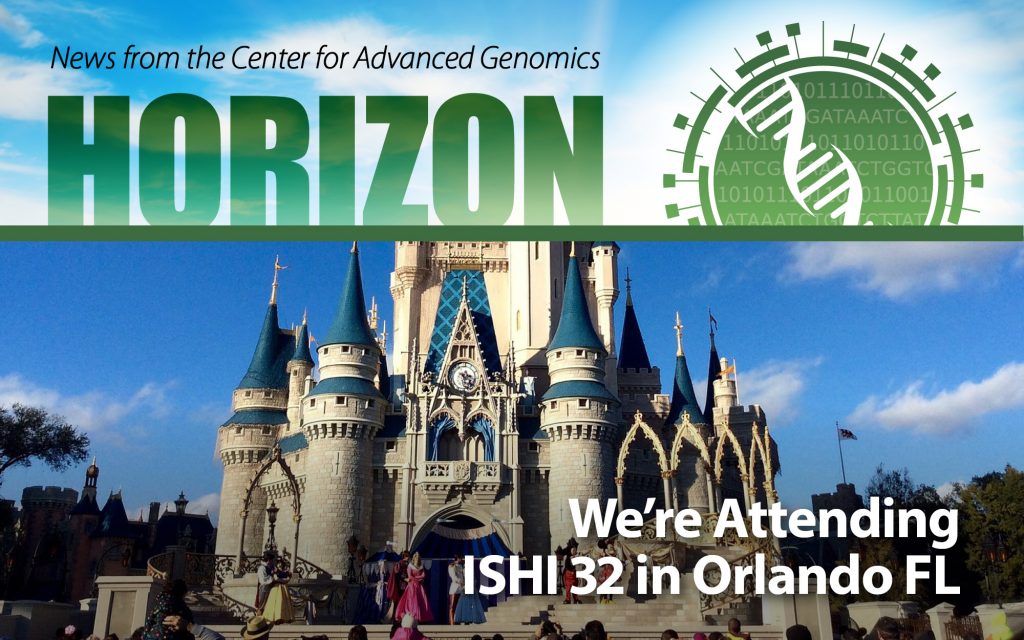 Looking Ahead to ISHI 32 on September 14–16 in Orlando, FL
Signature Science is attending the upcoming ISHI Conference with two of our scientist presenting their latest work.
Curt Hewitt, Ph.D. will be speaking on the topic "A Proteos Program Retrospective: Establishing Protein Sequencing for Forensic Analysis."
David Russell, M.S. will be displaying a poster titled "Developmental Validation of the Illumina Infinium® Assay using the Global Screening Array on the iScan® System for use in Forensic Laboratories.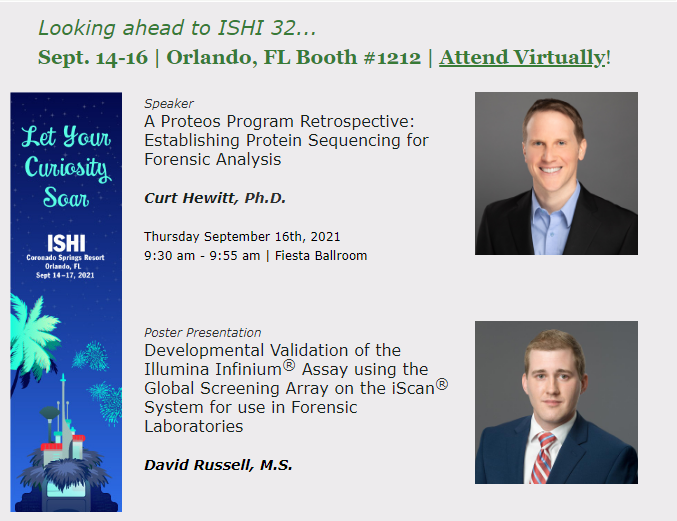 See the full newsletter and sign up for future updates here.